I finally put my banana bag on a bike. Why? I dunno. I didn't really need it, the handlebar bag was enough, but they look so pretty together, I just wanted to ride around and take pictures. I got about 25 miles in all together.
I rolled into Mechanicsburg and stopped off to take a picture of what I thought was part of the strategic petroleum reserve, but it turned out to be a filling station for Gulf tanker trucks.
All roads lead to City Island, and that's where I ended up.
The money shot: The Trek all spiffied up.
A slightly different angle: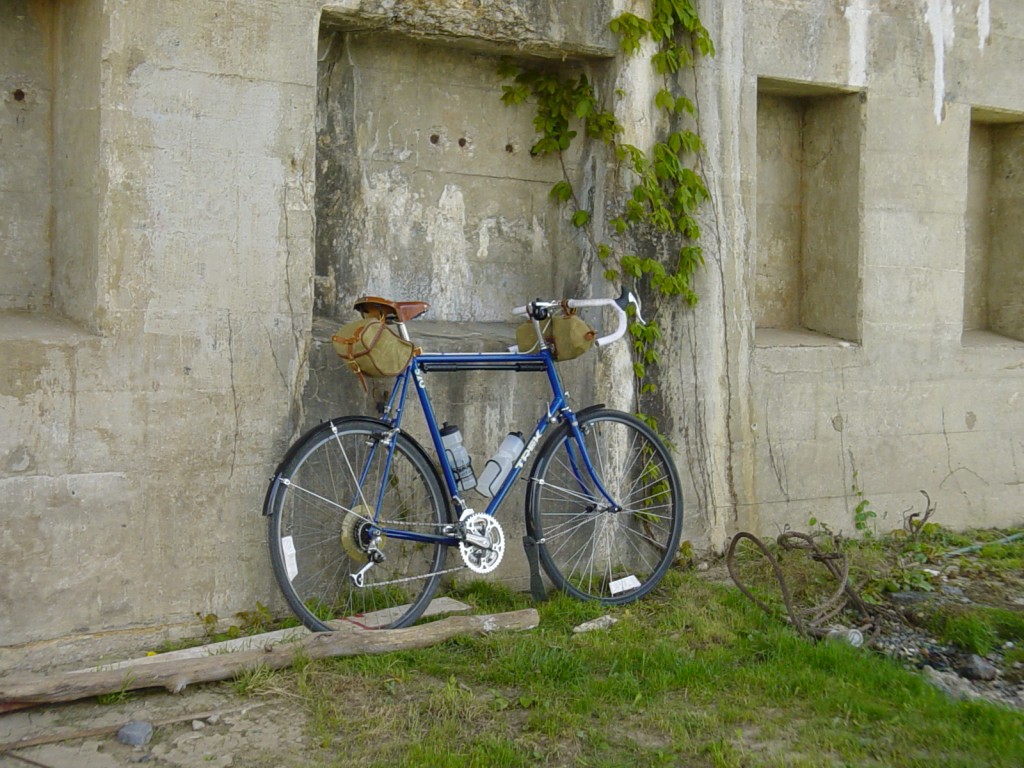 It was so nice out today, I was taking pictures of anything. Here's the city from the Island.

Here's an easy way for local government save money. Instead of building actual bike paths, just stick up some signs along the road.

The state government has figured out this trick, too. They just put the signs up along the interstate!
Here's a picture of a tree, just because I thought it looked nice.

Oh, and I made it up the big hill today without getting off to push. Woo! 🙂