I like to read books.
I have about 10 of them stacked up on my nightstand, and probably half a dozen in the bathroom (yeah, I'm gross like that. whatever.)
I probably have a hundred or so in boxes in the basement and garage.
Anyways, it's just too much. I don't want to have to buy another bookcase to keep them all in, and they are heavy and awkward to move around in boxes.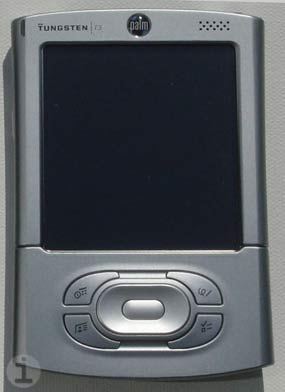 So, there's e-books. I have a palm hand held, and over the years since I got it, I've bought and read probably 20 e-books from ereader.com, and I've downloaded a bazillion from manybooks.net.
E-books are great, in theory. You can put a thousand books into a device that weighs 8 onces and fits in the palm of your hand. You always have your entire library with you on airplanes and for boring meetings at work.
The problem is that the screen on a palm pilot is just too small, and too hard on the eyes. EReader.com doesn't have a very good selection, because Palm isn't a big enough company to put any pressure on the book industry to make electronic versions of all of their books.
So, I kind of gave up on Ebooks, and now my house is overrun with paper books again.
Last November Amazon came out with an Ebook reader called the Kindle.
Many wankers in the tech industry panned it.
I don't think that the tech-industry wankers are bookworms, and their Apple-worshiping user-interface nonsense is really not all that relevant to the needs of people who just want to read books.
The Kindle appears to improve upon every complaint I had with the Palm / eReader.com system.
Selection – This is amazon.com, Fer Crissakes! They can put some pressure on the publishers and get a good selection. There are currently 136,107 books available from Amazon. eReader.com has about 36,000.
Screen is twice as big — about the size of a page in a paperback book.
Screen is some new hot-shit, gee-whiz electronic-paper technology that is supposed to not make your eyes bleed.
Kindle books are $10. Not $30 like real hardcover books are.
Manybooks.net offers everything in a Kindle format. FOR FREE! Including the much ballyhooed Everyman's Library
It runs Linux
So, today, I decided to spend half of my 'economic stimulus' check on a Kindle. It will be here tomorrow.
I really, really hope it doesn't suck. My faith in the whole dot-com technology Star Trek utopia is beginning to wear thin.
If this thing sucks, I may renounce technological civilization, and join the Amish.