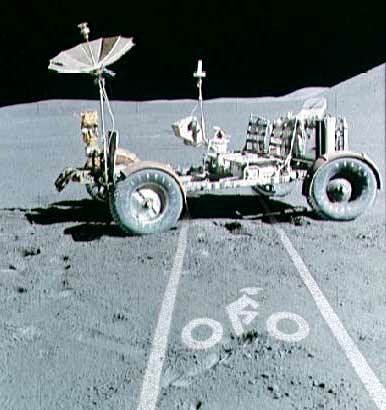 Legend has it that Kent Peterson makes frequent S24O camping trips to the moon, riding a fixed-gear, while holding his breath.
I can only assume that he is the one painting bike lanes on the lunar regolith.
It's no surprise that some jerkoff felt the need to park in the bike lane there, too.