As you may have heard, the bicycle industry disappeared up its own asshole today, by releasing an 11 speed road group complete with hydraulic rim brakes. Seriously.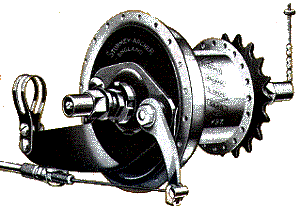 To commemorate this ridiculous occasion, I rode my 5-speed Sturmey-Archer equipped bike with cable-actuated drum brakes. I made a lap around the neighborhood, and then went down to the park and cruised past a few kids' baseball games. Never once did I find myself wishing my brake lines were filled with an incompressible fluid.
If it's good enough for Sheldon Brown, you can bet your ass, it's good enough for you!